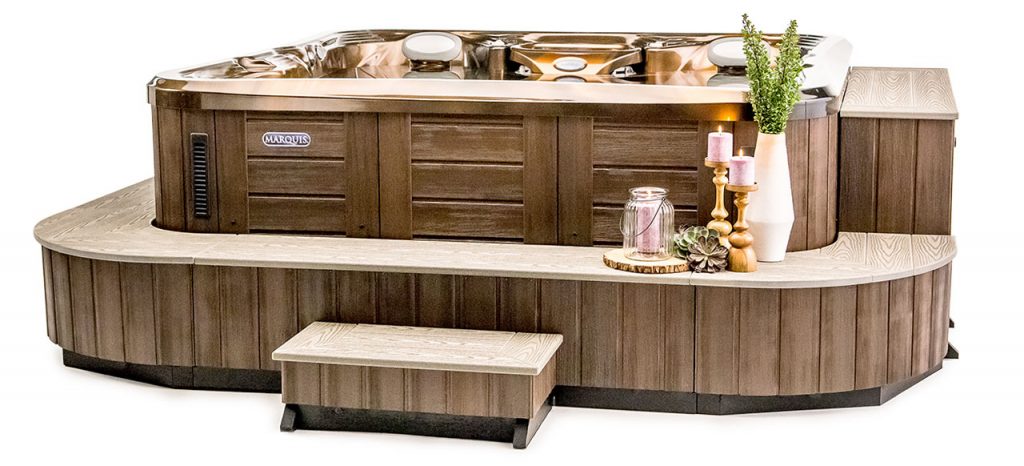 Nature's Creations is your Marquis Spa dealer in Northeast PA.
There are many reasons to own a hot tub – what's yours?
Improve your health
Recover from a hard day's work
Escape every day life
Enhance your mental well-being
Removing toxins from your body
Connecting with a loved one
365 days of relaxation
More leisure time
Entertain your friends
Why does Nature's Creations offer Marquis Spas?
Marquis Spas' hot tubs are a proven leader in providing the most beneficial hydrotherapy on earth. Marquis isn't overly concerned with the size of the jet or how fancy it looks; they demand that it delivers.
Marquis is obsessed about clean water – more than just sanitary but as easy as possible to maintain. Marquis' ConstantClean water management system does the job with its mineral/chemical inline sanitation, ozonator and smart sense system to know to cycle the water after each time you've used the tub.
No two bodies are alike – tall, petite, young and old, Marquis designs seating positions to welcome everybody. With 4 model lines to choose from, there's a spa for everyone!
Marquis Spas are built in the heart of Oregon, home of the "green" movement, and built in the USA!
Marquis doesn't just offer a warranty – they offer an Owner's Protection Plan. It's a comprehensive protection for you and your hot tub.
Lighting and water features are standard to each tub, with many optional upgrades to choose from, all to help set the stage for partying or relaxing. With controls at your fingertips, you can create your own special mood.
Nature's Creations offers you the complete line-up of Marquis Spas, with seating up to 8 and as many as 82 jets of pure relaxation. Come into our showroom and let us help you decide which spa is right for your lifestyle.
Aquatic Training Vessels
Room to exercise, space to party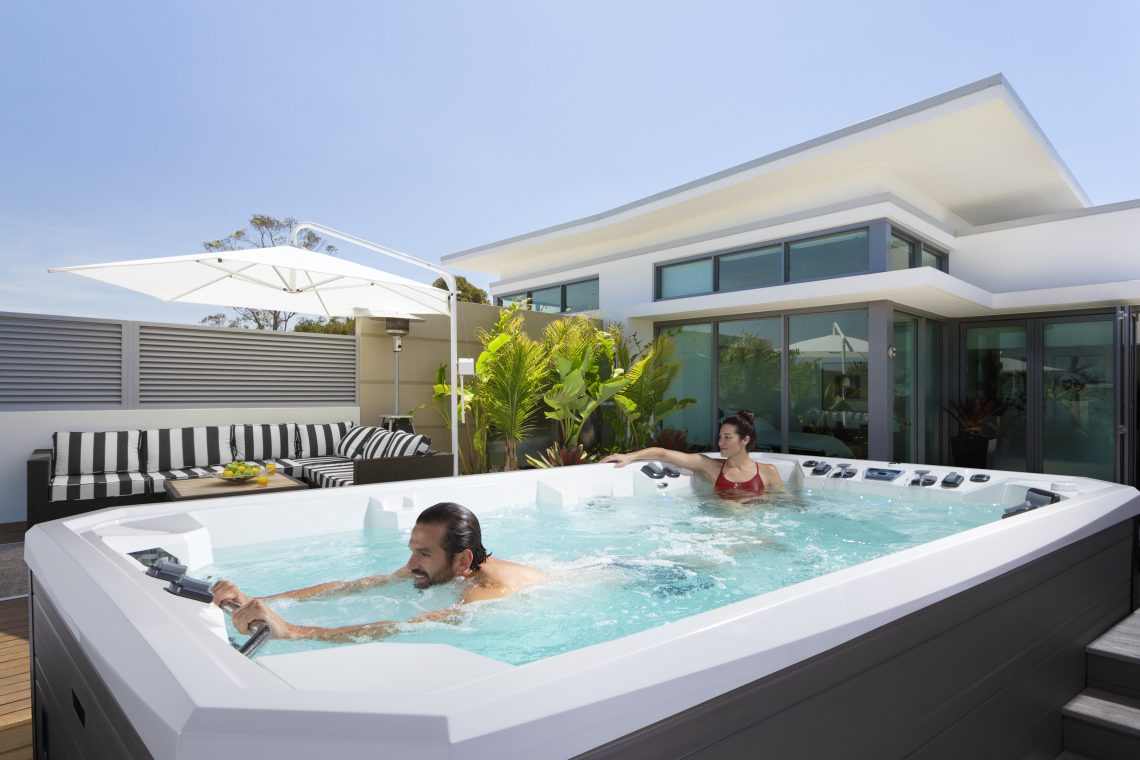 Looking for something a little more engaging for all year round use? Check out the Aquatic Training Vessels, Marquis Spas' swim spa line.
The Ultimate Swim Spa Experience
Spacious, powerful, and versatile — Aquatic Training Vessels™ by Marquis® deliver the ultimate swim spa experience. Made in the USA and engineered to perform in a variety of aquatic scenarios, from intense training, to gentle conditioning and fitness, to stress-free relaxation and playtime.
ATV™ adapts to your fitness level and goals, whether you are an athlete, outdoor enthusiast, or simply love the water and want a fun place to relax. Get the portability of an above-the-ground pool, the endless swimming of a lap pool, and the hydrotherapy of a hot tub all rolled into one. With four major models, the ATVs give you all the ultimates: Ultimate Fitness, Ultimate Relaxation, and Ultimate Design.